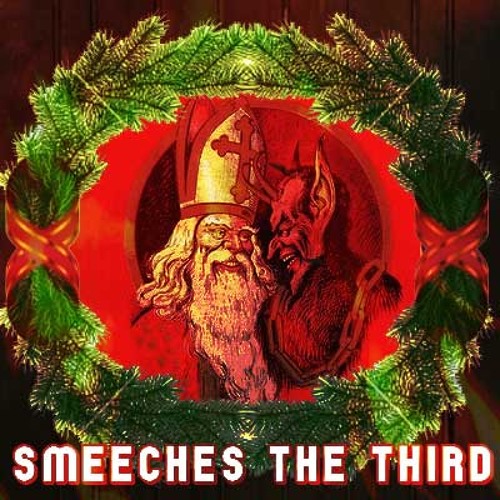 Yet another holiday affair....
FREE DOWNLOAD: www.mediafire.com/?4i1fj5zaqqgzoxx
CSML - Ben Kraftwerk, Kevin Koenig, and AC Grüns fell from the sky on July 4, 2011, and within weeks the three had mastered the ancient arts of Pung Rahg, the Reptilian "Way of Teaching the Ape-Men." www.facebook.com/csmlizard
Nastral Polyp - one of the many musical alias used by JB Tavener (PDX).... been infecting ya listenahs wit' sound-memes since 2010!
Roastin Ghosts & GooClay - This Tempe musical collective reminds us all of the true meaning of the Holiday Spirit. Let GooClay's voice carry you on wings of angels into the silent (and holy) night... baby. @roastin-ghosts
AC Grüns- Electronic music producer from Tempe, AZ focusing on weak beats, wimpy build-ups, and effeminate break downs.
Bitty-b - Got an anonymous email titled 'smeeches III' with this song as an attachment. Sounds like some 90s pop-culture-hell sound collage.... i bet bitty-b (probably) still eats warheads and wears light-up shoes.
#-* - ... If (and only if) 12-21-12 is the End of Days, then it follows that you do not have to wait till Christmas.
Idol Eyes - An audio excavationist living in the southwestern U.S. His sounds range from found sounds, sound collage/ tape experiments to kraut and soft rock. idoleyes.bandcamp.com
SH011 -
sunhypnotic.info
Holiday MusicAZAlternativeExperimentalElectronicJamDesertKrampusPhoenixsunhypnotictempePDXpunknoise