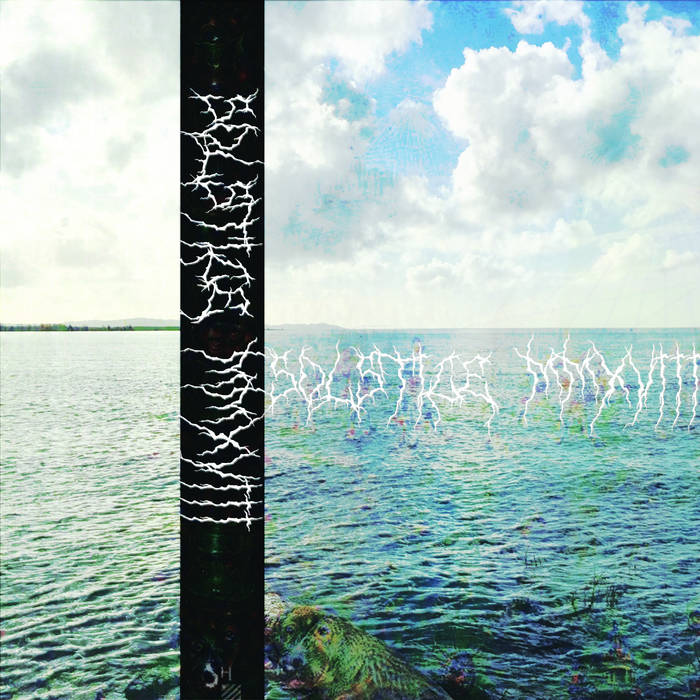 The summer has come and gone, but our 31st release is here to stay! SH031 - Solstice MMXVIII is a compilation of improvisationally-natured tracks, recorded on or around the 2018 summer solstice, by different experimental artists up-&-down the west coast and beyond.
Side A starts off with an existentially hyperreal synth and spoken-word experiment from Soapcheese, followed by the ornate black-hole contrabass and vocal drones of Unseam. The next track is a live recording taken from die geister beschwören's transmigratory freakout at the Thirst For Light Solstice festival, which is followed with noisy guitar sludge punk from Magical Trash. Ben Kraftwerx closes out Side A with an off the-cuff guitar jam, recorded in a box truck somewhere deep in the rainforests of the Olympic Peninsula.
Side B begins with Cyanosis world-building a sonic environment of prepared guitar mutations, setting the stage for a mind-melt collab from Prana Crafter, Karnak Temples and Idol Eyes featuring bits of the Prana Temple Eyes set at the 24th Olympia Experimental Music Fest. AC Grüns brings his lysergic-infused brand of primitive natural House music, followed by the triumphant return of IXVIIV's post-industrial electronics and EBM.
The compilation closes with the brutal and necessary grinds of Bucolic Turmoil and closes with an anonymous noise mirror of self generating sequences ad infinitum.
Solstice MMXVIII (SH031):
A1. Soapcheese - Nothing 04:30
A2. Unseam - Solute 04:38
A3. die geister beschwören - Thirst for Light 06:48
A4. Magical Trash - I was a stranger 04:25
A5. Ben Kraftwerx - Zantos 03:45
B1. Cyanosis - solstice alt (1) 06:56
B2. Prana Temple Eyes - Mind Melt VI (SeyeelpmeTαnärp) 04:30
B3. AC Grüns - Altoona Fog Dub 04:20
B4. IXVIIV - Capsaicia(Siege) 03:31
B5. Bucolic Turmoil - the innate cowardice of the average human mind 01:10
B6. 桂字安 - Thumbprint 07:50