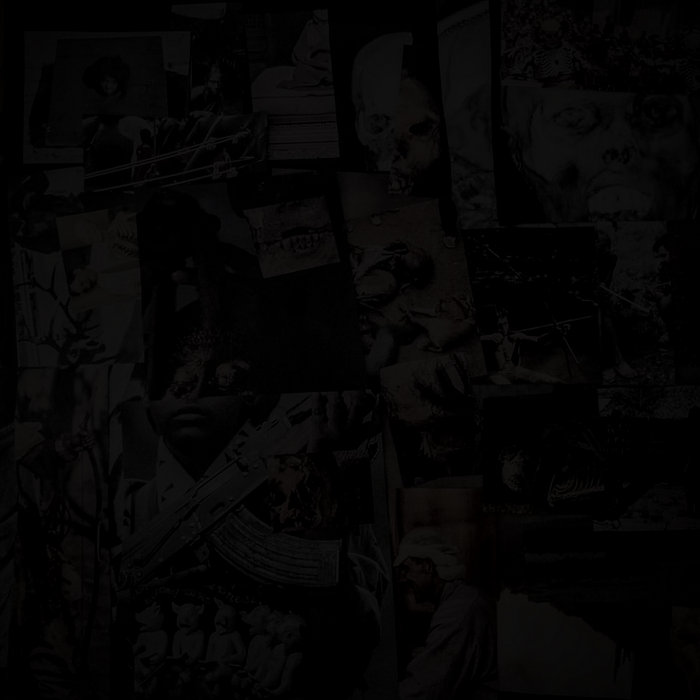 After a brief two-year intermission, we are back with the official vinyl release for the SH035 split featuring IXVIIV and Bucolic Turmoil. This record presents one-side dark EBM-flavored industrial jams and another side of cosmic doom and grind, showcasing the underworlds of both the high desert plains of New Mexico and the dense coastal rainforests of Oregon & Washington. IXVIIV has been known for surrealistic cut-ups, noisey dronescapes and brutal tape collages that evoke a sense of controlled chaos. His new batch of tracks displays these qualities in "beat" format, giving a nod to the many EBM & Industrial artists who informed his youth. Bucolic Turmoil emerges from the shadows of coastal WA state with a mini-suite of blast beats and tape-damaged lofi shreds.
This album is released both digitally (2019) and as a limited edition run of 12" vinyl with B&W jackets (2021).
Vinyl released Halloween, October 2021.
SPLIT (SH035):
A1. IXVIIV - Murmur 01:07
A2. IXVIIV - Compromise I 04:30
A3. IXVIIV - Compromise II 04:48
A4. IXVIIV - Skald 03:31
B1. Bucolic Turmoil - (Prologue) 01:57
B2. Bucolic Turmoil - Sunset For Humanity 02:19
B3. Bucolic Turmoil - Pale Gray Dot 04:19
B4. Bucolic Turmoil - Extinction Symbol 02:01
B5. Bucolic Turmoil - ...And Eternal Damnation For All 03:08
B6. Bucolic Turmoil - (Epilogue) 01:23
https://sunhypnotic.bandcamp.com/album/split
https://www.discogs.com/release/20803825-IXVIIV-Bucolic-Turmoil-SPLIT